If you're looking for a unique kind of "Live Musical Performer" then you've come to the right place! In fact, you're now visiting the site of one of the most Exciting & Versatile Live Solo Acts you can find.



One Man … Solo Unplugged …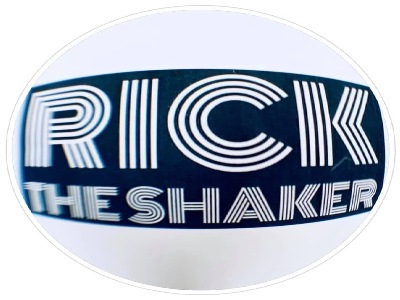 "OR" … A "REAL" Full-Band Sound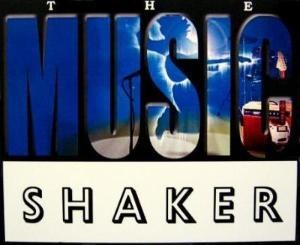 "SOUTH FLA'S PREMIER LIVE SOLO ACT"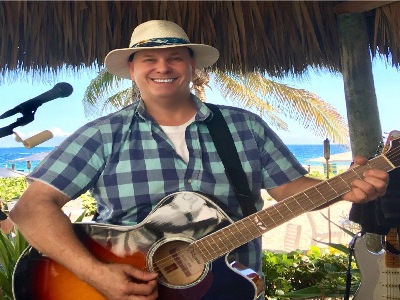 Singer / Guitarist / Performer / Songwriter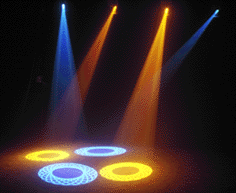 SOLO OR FULL BAND SOUND FROM ONLY ONE GUY!

Until recently (around the dawn of the 21st Century), the only way that you could get a "Full Band Sound" for your Club, Special Event, Party, Wedding, ect., was to hire an actual group of musicians who played separate instruments together simultaneously in a particular key and at a certain tempo....otherwise known as....you guessed it....a Band!!!

Fortunately however, due to the incredible advancements made in Digital Technology since then, it has now become possible to capture the essence of a "Live Band Sound" with no more than a One Man setup! And due to this reality, it has helped to make the "Single" format one of the best values in live music today. No wonder this format has become so popular and a hit with so many people everywhere!

So Welcome One & All! My name is Rick, and by now you have become at least a little familiar with my solo act I call "RICK THE SHAKER". In addition to being an experienced professional musician, I am also a local South Florida native who has been entertaining audiences in this area for over 25+ years with several well-known and established groups that covered a wide variety of musical styles. In fact, I feel very confident in saying that I not only possess one of the area's most exciting one man acts to date, but one that I believe sounds SO MUCH like an "Authentic & Real Live Band", that it will have you doing a double-take and leaving you and everyone else around you wanting to hear more!!!

"Rick The Shaker" is a "Full-Time" Solo Act that is competitively priced (far less than the so-called "Bargain" bands), quick to set-up (generally within 30 minutes or less), and is ready to fill your musical needs by delivering a complete package of services that comes standard with each and every performance, and which are often not found in many other solo acts for hire.

Here are some of the important things that comes with each and every show, while at the same time, helps to set "Rick The Shaker" apart from the rest:

MULTIPLE MUSICAL STYLES: Due to a large catalogue of songs (nearly 1000 hits & counting and most of which have been produced by yours truly) that Music Shaker has to draw from, your clientele can now enjoy listening to a variety of styles which include Rock and Roll, Acoustic, Blues, Country, or Dance (R&B, Jazz, Reggae & Oldies), which helps to prevent everyone from seeing an exact carbon-copy performance of a previous show. And as the saying goes, "Variety is the Spice of Life", Right?

STATE-OF-THE-ART EQUIPMENT: I incorporate some of the most well respected names in musical gear into each & every performance such as Bose, Line 6, Digitech, Sony and Shure just to name a few.

TOTAL CONTROL OVER VOLUME: Never worry if it will be too loud ever again! This is largely due to my ability to provide rich sound quality of a full band at ANY volume level, by means of carefully customizing & adjusting the EQ levels to match the acoustics of any size room or hall (large OR small). And what is really the point of having "live entertainment" in the first place if your clientele wind up leaving because they either can't hear their own conversations or their food & drink orders can't be heard?

and last, but certainly not least.....

GIVE THE PEOPLE WHAT THEY WANT: Besides making certain that I'm always Realiable & Professional, I am always constantly striving to deliver the kind of Musical Performance that everyone expects to "See" AND "Hear"! Simply great songs, at a comfortably volume level, that makes everyone smile and want to stay and have fun. And in this business, there is a lot of truth in the phrase which says: "You Are Only As Good As Your Last Performance"!

In the meantime, please feel free to look around and visit the rest of the site by clicking on any of the buttons you see in the upper-left hand corner. There, you will find a number of other details about my Solo Act such as: My Personal Bio, Current Performance Schedule, Master Songlist, Equipment I Use, Commonly Questions Asked, Past Performances / References, and Much, Much More!!!

Have Fun Everybody, but most of all, Have A Musical Day!!!

RICK THE SHAKER

P.S On a final note, thanks to everyone who has supported me thusfar (you know who you are), and feel free to sign my Guestbook & I'll be sure to put you on "Rick The Shaker" e-mail list! Thanks again everyone, for making this and everything else possible! Rick